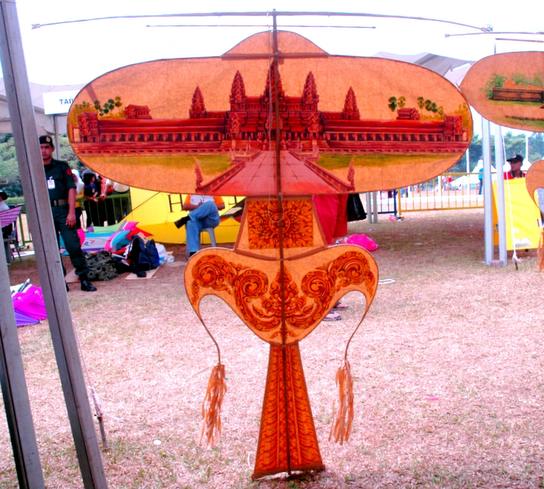 Kite from Cambodia - it's the famous Ankor Wat.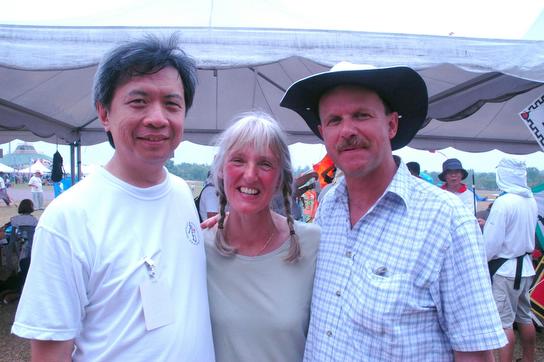 Wing and Engels.

Michael Alvares (Australia) and Shakib.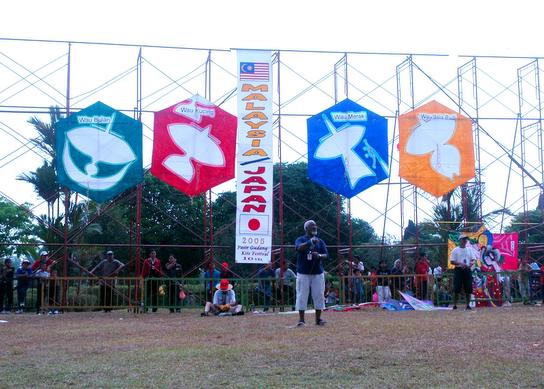 Jimmy Sampson from Ghana.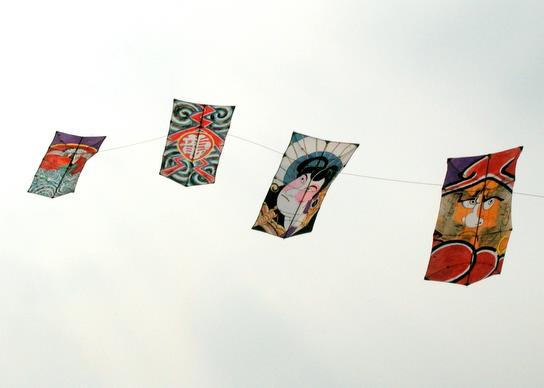 Part of Ohashi "washing line" train.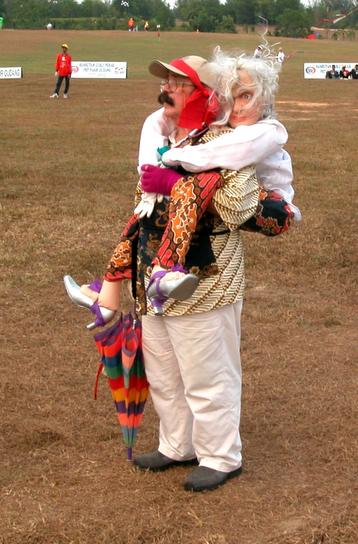 Shakib showing Opah Terbang around.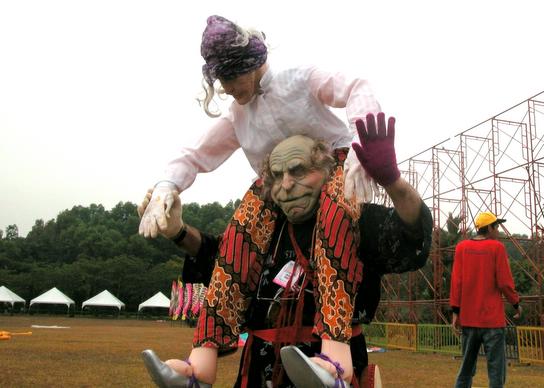 Opah Terbang's boy friend.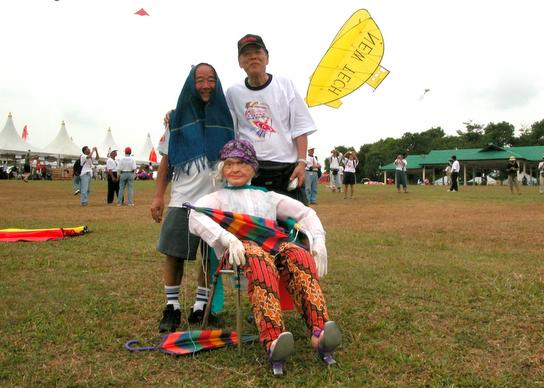 Opah's new fans.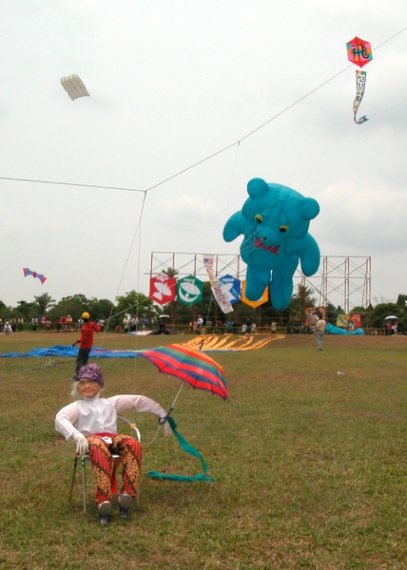 Opah getting ready for takeoff.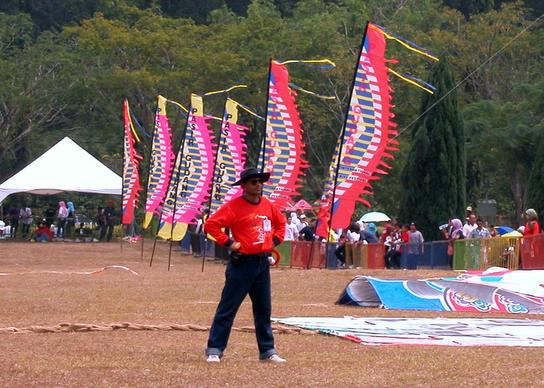 Asghar Belim from India.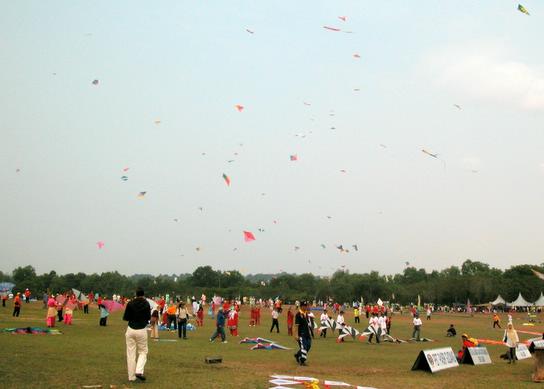 Paper kites being flown by local school children after a kite workshop.